Global Import and Export You Can Rely On
Newport Docks in South Wales provides comprehensive facilities that cater to various aspects of logistics and shipping.
At this prime location, W.E. Dowds (Shipping) Ltd. offers a full-service solution, encompassing sea operations for efficient quayside loading and unloading, road haulage and rail freight services, and secure warehousing and storage options. With a dedicated facility in Newport, we excel in efficiently managing the import and export operations of break bulk ships and intermodal container transport.
10 separate Covered Warehouses with a combined area of over 50,000 sq m including rail connected, covered loading/discharging and warehousing
External hard standing storage area of 8,000 square metres
Seamlessly interconnecting all warehouses to a centralised database, while affording customers exclusive and encrypted, password-protected access to information through the internet.
Vessels of up to 40,000 DWT can be accommodated in Newport in 4 berthing quays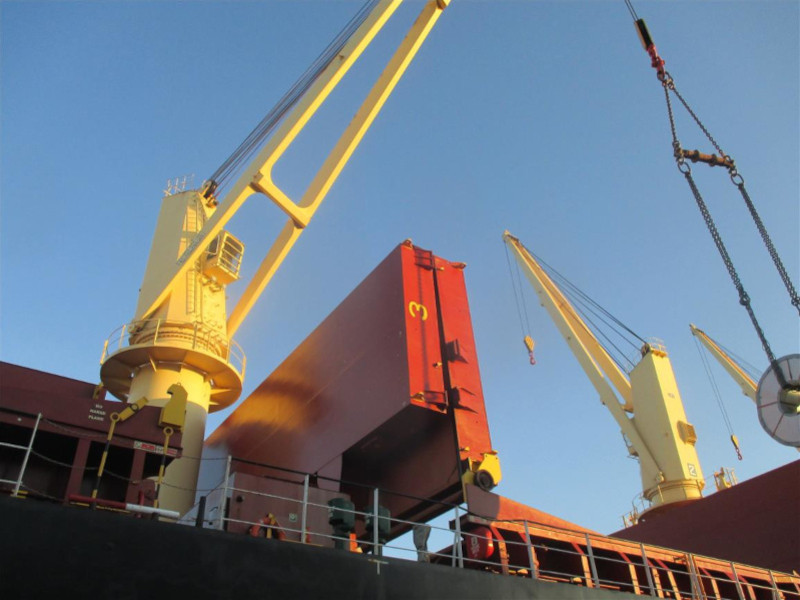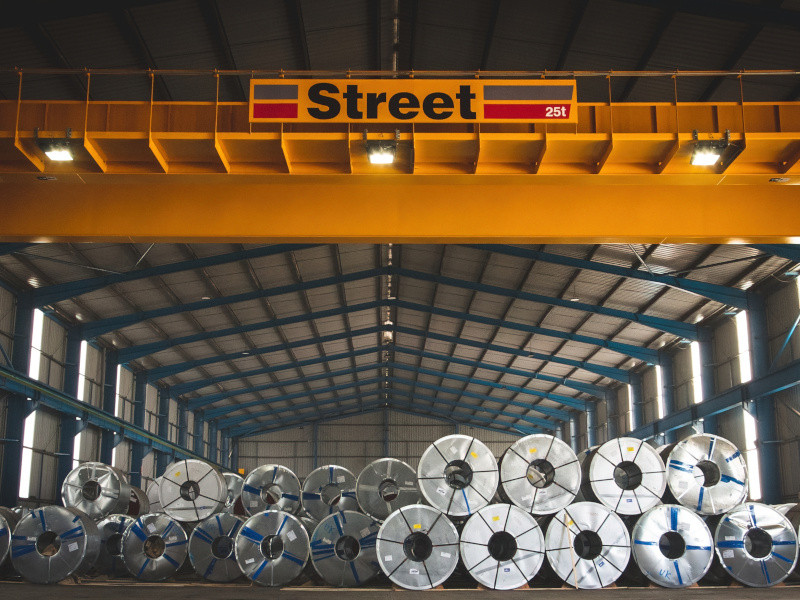 Steel Warehousing & Distribution Solutions
W.E. Dowds (Shipping) Ltd, specialises in steel stevedoring and logistics solutions.
Based in Newport on the west coast of the UK where the physical handling of steel is as efficient as the movement of data recording every aspect of its journey.
With our bespoke I.T. stock management system, we have the ability to track and locate every piece of material stored at Newport Dock with utmost accuracy. Our flexible berthing options, along with 10 dockside warehouses, provide the necessary infrastructure for seamless operations. Additionally, our Logistics department is well-equipped to deliver up to 4000 tonnes per day across the UK by road, ensuring timely and reliable distribution.
W.E. Dowds (Shipping) Ltd., a trusted steel logistics specialist, proudly serves a diverse range of worldwide steel shipping customers. With vessels arriving from Asia, South America, Australasia, Africa, and Europe, we handle cargos from across the globe. Leveraging our expertise and extensive network, we successfully manage more than 1.5 million tonnes of steel products annually. Trust W.E. Dowds (Shipping) Ltd. for efficient and reliable handling of your steel shipments, regardless of origin or destination, import or export.
Our Services
Superior Steel Distribution Location
W.E. Dowds (Shipping) Ltd. is located in a city situated in South Wales, UK. The city is located approximately 12 miles east of Cardiff, the capital city of Wales.
Newport is easily accessible by road, rail, and air. The journey takes approximately two hours from London and less than an hour from Cardiff and Bristol.
Whether you're travelling by road, rail, or air, getting to Newport is easy and straightforward. If you're travelling by road, Newport is located just off the M4 motorway, which runs from London to South Wales. The town is well-connected to other major roads, making it easy to reach from all parts of the UK.
The nearest airport is Cardiff Airport, which is located approximately 30 minutes away from Newport by car or train. The airport has regular flights to and from major destinations.
Newport Docks is strategically located on the Bristol Channel, which provides easy access to both the Irish Sea and the English Channel.
The port is equipped with modern facilities and infrastructure, including deep-water berths capable of handling large vessels of up to 40,000 DWT in 4 berthing quays.
Newport Docks is operated by Associated British Ports (ABP), one of the leading port operators in the UK, with a reputation for providing high-quality services to its customers.
The port offers a range of services, including cargo handling, storage, and distribution, as well as marine services such as pilotage, towage, and mooring.
Newport Docks has good transport links to major road networks, including the M4 motorway, and is well connected to the UK's rail network.
Newport Docks is located outside of the congested and busy shipping lanes of the English Channel, reducing the risk of delays and congestion.
The port offers competitive pricing and flexible terms, making it an attractive option for shipping companies looking for cost-effective solutions.>